So you've decided. The jury is in and the decision has been made: you are going to pursue a job working for a cruise line. The benefits have charmed you, the world is your oyster and you're ready for new experiences. So how do you take the experiences you have and leverage them into the new experience of working for a cruise ship?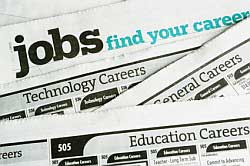 Experience
The majority of positions onboard cruise ships have some foundation in the hospitality industry. Even if the position doesn't directly deal with customers, because of the nature of working onboard a ship and the proximity the ship staff has with passengers, most positions require a disposition that is friendly, warm and approachable. Not to mention a large portion of jobs are directly listed as hospitality positions and cruise staff jobs such as these, are some of the most popular onboard. Highlighting any customer service or related hospitality work is advantageous when applying for a cruise ship job. Perhaps your best bet is to consider the job you are interested in pursuing and see how you can market your previous work experience or education into one that relates to the position you are applying. Perhaps it was a class taken, or some seasonal temporary work. Even highlighting consistent work history or strong work ethics, is a good way to emphasize your skills to a potential employer. Candidates with direct work experience for a specific job are at an advantage, but cruise lines are willing to train when a person seems a good personality fit for the position and has approached the job search professionally.
Resume and Cover Letter Tips
After organizing your thoughts about how you might identify your skills and past experiences, you must put them all down in the form of a resume. Having a professional resume is crucial when applying for a job. It shows your potential employer you're serious about your job search and that you took the time to organize and outline your skills for their review. The care and seriousness you take in preparing a resume and cover letter increases your chances of gaining employment and reflects highly on your intentions for a job. A cover letter personalizes your resume for the employer and helps enhances aspects of your personality that might otherwise not have stood out on your resume. Both of these elements are crucial when applying. Always remember that your cover letter and resume are your first impression on a potential employer.
Where to Look for Cruise Line Jobs
There are many venues to consider when looking for cruise ship job listings. If you have an idea of the job you are interested in, you can begin by researching the different companies and the jobs that they offer. This will help you tailor your cover letter to the needs and desires of that particular cruise line. It will also give you an idea of the specifics they require for each job. Having knowledge of the company will help you stand out later in the interview process. When researching the company, check out their employment section for jobs available. The Frequently Asked Questions and Financial Report sections also reflect a lot of good information about the company and may provide some additional help during your job search. Calling corporate headquarters to speak with current employees or speaking with travel agents will help give you an idea about the company's reputation and whether or not you would like to work for that specific company.
Cruise line concessionaire companies are an excellent venue for employment because they hire directly for cruise ships. Some Concessionaire companies are the only route for employment because they staff for specific and often times the most popular jobs onboard; and in many cases, jobs that are otherwise not listed. Concessionaires are perhaps one of the best tools to utilize during your job search.
Another detail to consider is that while you may be eager to gain employment telling a staffing agent or potential employer you will work "any job available" doesn't necessarily reflect highly on you and your career goals. Many jobs are not advertised and only consider applicants who apply directly. Not specifying the job you desire may decrease your chances for employment, even if you have good work experience and skills. In other words, take the time to apply for each job individually; it will pay off in the long run when potential employers can sense the level of care put into your job search.
Whew! It may seem like a lot of work before your new job even begins, but taking these factors into consideration and working hard, means you are more likely to find the cruise ship job that is right for you.