Home » Cruise Ship Jobs
Welcome to Cruise Ship Jobs Network
Welcome to Cruise Job News
It is difficult to imagine a job where there is endless travel, gorgeous sunsets, thousands of smiling people, and your pockets full of cash. However, this is exactly the case for people who are employed by the cruise ship industry. The cruise industry is booming and its workers enjoy unparalleled travel and work benefits. While passengers from all over the globe are enjoying the pristine waters onboard these high-end vessels, employees from all over the world are enjoying the same, but getting paid to do it. Jobs on cruise ships are available worldwide, with some positions being seasonal and most being year-round.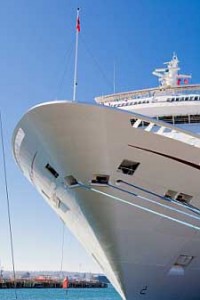 In addition to jobs at sea most cruise lines hire corporate staff, who enjoy many great travel benefits, too.
Because of the vastness of the cruise industry, and the vacation amenities cruising provides, vacationing on a cruise ship is very popular. With the emergence of cruise ships that can sail to remote locations like up the Amazon river, and into the icy waters of Antarctica the industry is becoming even more diverse, offering dream vacations for adventurers as well as luxury cruising for the traditional beach go-ers. This diversity is only facilitating more growth and with this growth is the demand for a larger work force. What's great for potential cruise line employees, is that there are more jobs to be had and that most employers usually provide excellent benefits. Under the contract of employment, most employees enjoy free room and board, medical insurance, free air travel, travel perks for friends and family, discounts in stores, food and complementary laundry service. Because the benefits are so many, and the expenses on board are so few, the earning potential for an employee becomes incredible. This has become perhaps the greatest draw for future employees; the chance to walk away with a large savings.
Experience Working on a Cruise Ship
Ahoy! You can search the latest cruise line job listings right now! What are you waiting for?
The work experience itself however, is also valuable and employees find themselves gaining work experience in one of the greatest growing sectors for tourism that exists today. People such as cruise ship entertainers, chefs, childcare workers, lifeguards and casino workers are all gravitating towards the benefits and experience work on a cruise ship affords them. While specialized skills such as these are in high demand what is in higher demand is a personality who is willing to work hard and learn. People who enjoy people and the value of a hard days work are the kinds of personalities commonly found onboard, in a work force made up from people from all over the world. The community of people onboard becomes almost a direct reflection of the worldliness of the industry and how cruise ships today are present in almost every corner of the globe.
Cruise Industry Growth Trend =>
Important Message:

Sign up today for the FREE Cruise Jobs Network newsletter! CLICK HERE