Resort Worker Pay
When it comes to pay, it seems most people engage themselves in a resort job for the scenery rather than the money. Usually the money is enough to sustain living with some left over for fun although, little is saved. This is greatly attributed to the fact that resort regions and areas are very high priced. And because there are fewer 'employee-only' amenities like bars, employees who want to go out at night or live in the area are subject to those same high prices. Tips are usually good and salaries certainly vary however, the earning potential isn't as attractive as that on a cruise ship. As it turns out, most employees don't mind; pitting the work experience they gain and the fun they have as an opportunity cost well worth a few pennies lost.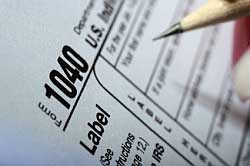 Another consideration to take when looking at earning potential for resort jobs is the other perks included in your salary. This varies extremely from resort to resort, each with different policies regarding pay. Some do not allow gratuities to be accepted while others pay lower because of the expectation that their employees will earn excellent tips. Club Med employees usually have lower salaries and are allowed to accept drink comps and tips of that sort. They also enjoy free room and board or have discounted employee housing. These are important aspects of working at a resort to research clearly before beginning a job. Having a good idea of your expectations as a worker and the amount of money your salary will truly provide you in your particular work environment is very important to have outlined. Usually these terms are provided by the resort and issues like employee housing and gratuity policies, are summarized before an employee begins.
Hospitality Job Requirements
Resort job requirements, naturally, vary with the job. In a resort environment there are great work opportunities for the entry-level employee as well as the seasoned veteran. Training is available for many positions and while entry-level work isn't some of the most glamorous, it usually segues into better positions with more responsibilities. In the hospitality industry it is widely considered a great place to begin because for someone starting off with little on their resume, they walk away with a large number of skills. More say, than they would have acquired doing regular summer work in their hometown or during a college break. For the job requirements of a specific job ask the resort directly or take the time to research company sites.
Getting Hired
The hiring process varies between resorts and positions. For large resorts fulfilling resort support, or entry-level customer service jobs, the best means for hire is through the general hiring process. Filling out applications, sending in resumes and attending interviews. Applying to larger resorts for non-specialized positions is a better way to go, than applying to smaller, elite resorts where the jobs are more coveted and difficult to attain. Larger resorts are used to a larger turnover and have good training programs for entry-level workers and are often more likely to hire workers of this kind. Gaining employment at smaller resorts usually takes some kind of specialized skill or previous work experience at a larger resort.
Any work experience you may have in the hospitality industry should be highlighted and can be your ticket to a higher paying job. If you want to gain employment in a specialized area like a lifeguard for instance, but do not have any specialized skills it might not be too late. You can gain CPR certification in a few weeks or emphasize a class you have taken previously, in which you excelled. If you've taken golf lessons your whole life, worked in a child care industry or have any other specialized skill you may be the perfect candidate for a more specialized job at a resort. It is always best to consider how previous work, education, or personal experiences can be used to emphasize your skills as a future employee. Taking the time to do this, and outline them clearly on a resume will greatly increase your chances for hire.
Cruise Ship Employment (Home) =>